Slide 1
Seattle Town Car
WORLDWIDE TRANSPORTATION
offers flagship, chauffeured service for your next travel destination
Slide 2
CHAUFFEUR SERVICE WITH REFINEMENT
Your Executive Car Service
Slide 3
LUXURY SEATTLE CHAUFFEUR SERVICE
With Seattle Town Car Service
Slide 4
SEATTLE LIMO FIRST CLASS SERVICES
Seattle's Town Car & Limousine
Slide 5
Slide 6
RELIABLE PRIVATION JET AVIATION
/ SIGNATURE & CLAY LACY
Hourly Charter- Suv, Limo, Town Car, Shuttle
Booking Flexibility
VIP MEET & GREET SERVICE
24 HR Service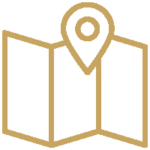 WA & BC wide coverage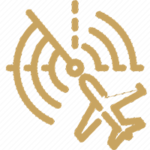 Flight Monitoring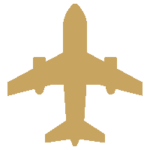 Airport Transfers
Quality Cars
Always On Time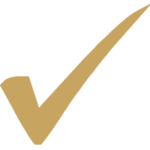 Always Available
FREE WI-FI
Seattle-Alaskan Cruise Terminals
You are planning the best vacations cruise to Alaska from Seattle, and we want to help you achieve your goals. Either you are coming with your long time life partner, or with majority of extended family and friends, we can accommodate all of your transportation needs form Seattle-Tacoma airport right to the cruise ship terminal, or to one of Seattle hotels until the day your departure.
You can choose what best suites you the from our fleet, Town Car sedan, SUV Escalade, Executive full size van.
In a week we will be waiting for you and your friends to take you back from the cruise ship terminal to the airport, or maybe you want to spend few hours in Seattle, we can take care of that too, let the fun continue.
Our prices are competitive, our services are superb. The ride in our Van limo or our Tower bus limo from SeaTac airport to DT or Cruise ship terminal.
More Information on traveling from/to Seattle WA Alaska cruise terminal:
Cruise – Port of Seattle, Seattle, Washington Princess Cruises,Carnival Cruises Seattle, Limo to Alaska Cruise Terminals,Seattle Cruise Ship Shuttle, Alaska Cruise Limo, Travel from Seattle Airport to cruise ports in Seattle,SeaTac – Pre and Post Alaska Cruise Hotels,Seattle Cruise Transportation Alaska Cruise Shuttle To Pier, Seattle City Tour: Pre/After Alaskan Cruise Excursion Most Alaska cruises,airport seattle shuttle transportation service,Vancouver Cruise Port to Seattle Airport Transportation,I am flying in to Vancouver but departing from Seattle and looking for information on transportation from Seattle Airport, Alaska cruise transfer,Hotels near Seattle Cruise Terminal to Alaska – Pier 66 Bell Street in Seattle,Directions to Port of Seattle, Washington : Name/Location of Pier: Bell Street Pier Cruise Terminal 2225 Alaskan Way Seattle, WA 98121, Taxi from Seattle airport, Town car from Seattle airport,Discount transportation to Alaska Cruise ship terminals pier 91 and pier 66, Cruise and Tours Seattle Limo, Alaska Cruise 2012, How long of a drive is it from the seattle aiport to the Alaska Cruise ship terminals pier 91 and pier 66,Seattle airport information for alaska cruise passengers,Seattle hotel before Alaska cruise, It would need to have a town car from the airport,Transfers to pier 66 and pier 91 starting from $50,Wheelchair Accessible Alaska Group Cruises,Wheelchair Accessible Alaska group cruise for the slow walker, wheelchair traveler,Full directory for seatac airport service,Transfer between hotel and cruise terminal in Seattle,Airport transfer for return flight home,Round-trip transportation to and from the Seattle airport to the cruise ship,Seattle transportation between the cruise docks and Seatac airport,The cost for airport transfers between Seattle Airport (SEA) and the cruise pier 66 and pier 91,Vancouver Pier to Seattle Airport,Offered by Alaska Cruise Connection, One of Alaska's first cruise transfer operators,A professionally attired chauffeur, will meet & greet with your name sign at Seattle airport,Private Cruise Transfers, meet-and-greet services,Vancouver's most affordable cruise transfer service, Discount limousine service to Alaska Ship terminals,Seattle Shuttle or Town car between Sea-Tac Airport Hotels and Per 91/Pier 66.
Are you ready to book your reservation now?