Slide 1
Seattle Town Car
WORLDWIDE TRANSPORTATION
offers flagship, chauffeured service for your next travel destination
Slide 2
CHAUFFEUR SERVICE WITH REFINEMENT
Your Executive Car Service
Slide 3
LUXURY SEATTLE CHAUFFEUR SERVICE
With Seattle Town Car Service
Slide 4
SEATTLE LIMO FIRST CLASS SERVICES
Seattle's Town Car & Limousine
Slide 5
Slide 6
RELIABLE PRIVATION JET AVIATION
/ SIGNATURE & CLAY LACY
Hourly Charter- Suv, Limo, Town Car, Shuttle
Booking Flexibility
VIP MEET & GREET SERVICE
24 HR Service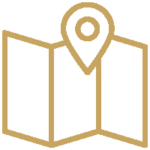 WA & BC wide coverage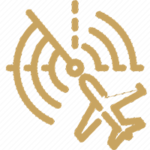 Flight Monitoring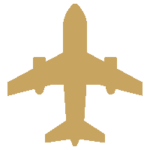 Airport Transfers
Quality Cars
Always On Time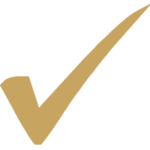 Always Available
FREE WI-FI
Hourly Charters / Regular Charters
Charters are billed at an hourly rate with a two-hour minimum. These rates apply twenty-four hours a day with no additional charges for late night trips. Rates are based on the desired/needed car type which include sedan (1-3 passengers), super (1-6 passengers), deluxe (1-8 passengers),ultra (1-10 passengers), and SUV (1-6 passengers). On any pre-scheduled charter, the vehicle (excluding sedans and SUVs) will have a limited supply of soda and water; so if there are any special requests for beverages, it must be discussed at the time of booking. All regular charters require at least six-hour notice on cancellation or the trip may be billed in full.
You can find us on these keywords: Seattle Town Car, Seattle limo service, Seattle town car services, Seattle airport limo
Seattle limo, Seattle limo service, Seattle town cars services , Seattle airport limo, Seattle airport limousine, Seattle limousine, Seattle limousine service, Seattle airport shuttle, Seattle shuttle, Seattle shuttle service, Seattle transportation service, Seattle taxi, Seattle taxi rate, Seattle airport taxi, Seattle airport taxi services, Seattle airport car services, Seattle town car services, Seattle Towncar, SeaTac airport shuttle, SeaTac airport towncars, SeaTac airport limo, SeaTac airport town car, SeaTac airport transportation, SeaTac airport limousines, SeaTac airport car service, Seatac airport town car, Bellevue town car, Bellevue airport taxi services , Bellevue limo, Bellevue shuttle service, Seattle cruise transportation, Seattle cruise service, Seattle cruise, Ride to Seattle cruise, Transportation to Seattle cruise, Limo to Seattle cruise, Shuttle to Seattle cruise, Bellevue town cars, Bellevue Towncar service, Issaquah taxi, Issaquah taxi service, Issaquah limo, Issaquah Towncar service, Issaquah limo service, Issaquah shuttle, Issaquah shuttle service, Mercer island Taxi, Mercer Island taxi service, Mercer island town car, Mercer island Towncar service, Mercer island limo, Mercer island limo service, Sammamish taxi, Sammamish taxi service, Sammamish limo, Sammamish Towncar service, Seattle for hire driver
Are you ready to book your reservation now?