Slide 1
Seattle Town Car
WORLDWIDE TRANSPORTATION
offers flagship, chauffeured service for your next travel destination
Slide 2
CHAUFFEUR SERVICE WITH REFINEMENT
Your Executive Car Service
Slide 3
LUXURY SEATTLE CHAUFFEUR SERVICE
With Seattle Town Car Service
Slide 4
SEATTLE LIMO FIRST CLASS SERVICES
Seattle's Town Car & Limousine
Slide 5
Slide 6
RELIABLE PRIVATION JET AVIATION
/ SIGNATURE & CLAY LACY
Hourly Charter- Suv, Limo, Town Car, Shuttle
Booking Flexibility
VIP MEET & GREET SERVICE
24 HR Service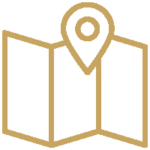 WA & BC wide coverage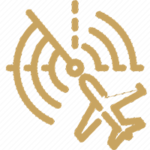 Flight Monitoring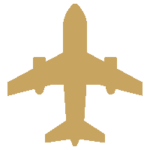 Airport Transfers
Quality Cars
Always On Time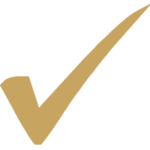 Always Available
FREE WI-FI
WELCOME TO SEATTLE TOWN CAR, VIP LIMO, SUV & LUXURY LIMOUSINE SERVICE
Welcome and thank you for choosing Seattle's Town car and Luxury Limousine Service as your #1 company for reliable, luxurious, and comfortable transportation provider. We strive to provide reliable, safe, and a relaxing transportation experience that is memorable. Whether you need a ride to Seattle-Tacoma International Airport (SEA), go to a corporate meeting, appear at the prom, or just a night on the town, call Seattle Town Car chauffeur services and allow us to provide you with professional transportation service. Make your reservation Online or by phone at (206) 787-0201
With Seattle's Town Car you can experience elegance, style and convenience. Many limousine service companies have same Town Cars, but they do not share the same qualities when it comes to customer service. Based on our many years of experience, our team of qualified professionals has a great deal of knowledge to what a luxury limousine Service Company should represent. We are genuinely devoted to our customers, constantly motivated to provide them with a service of only the highest values. Our secure and simple reservation process, get you started on a great feeling as to why you are dealing with Seattle Luxury Car Service in the first place. Then our clean town cars and attentive limo drivers draw your attention to the difference between our service and the various other limousines services the Seattle area has to offer. You will quickly notice for yourself how our service stands among the top Seattle Transportation Service companies. Through many years of hard work in the business of Town Car , we have built successful reputations with individuals who prefer personal transportation service over crowded freeways and costly automobile parking. Upon instructing our chauffeurs on how you would like your pickup to be, expect the same precise service again and again. We at Seattle Town Car Services also have prestigious corporate accounts with companies such Boeing, Microsoft, Starbucks, Amazon, Abode Systems, Costco, Google, Real Networks, Expedia and many more.
We are always here to accommodate all of your Seattle's limousine needs at any prearranged time. We have a wide range of fleet vehicles to choose from, ranging from the reliable Lincoln Town Cars, Limousines and SUVs. Even if you are traveling long distance, there is no problem for us to use our service. We serve the King, Snohomish, Kitsap, Pierce and Thurston counties along with the various other areas of the Puget Sound and all over the state of Washington.
Cities that Seattle Town Car provide accommodations to, range from the Greater Seattle Area, Bellevue, Kirkland, Everett, Mercer Island, Newcastle WA, Lynnwood, Woodinville, Bothell, Redmond, Sammamish, Issaquah, Snoqualmie and the Eastside, SeaTac, Medina WA, Federal Way, Renton, Auburn, Kent, Tacoma, Gig Harbor, Maple Valley, Puyallup, and Olympia just to name a few major ones. Services which Seattle Town Car provides include the following: Seattle/Seatac Airport transportation, state wide weddings, bachelorette or bachelor party, anniversary, birthdays, sporting events of all sorts, city tours, winery visits, and many other occasions that you can think of. Our company also offers an online booking system. Special discounts to all of our frequent travelers and corporate accounts will apply upon written request.
We have been providing luxurious and elegant service to the Seattle Metropolitan area for over 6 years. All of our drivers are carefully trained and profiled to ensure a high level of courtesy, confidentiality, allowing you to relax, and enjoy your ride without any added stress. Our goal is to complete the client with satisfaction. Thank you for visiting our Seattle Town Car official website, and we hope you were able to find detailed information about our company and make your reservations with confidence. Your security is very important to us and we take extra effort to make sure that our website is secure and protected. We offer luxury sedans, SUV's, and Limo services for the greater Seattle area. We also service Sea-Tac airport and all local airports in the state Washington. Leading Seattle town car, we specialize in corporate, point-to-point and personal transportation. We also provide events like limousines and corporate group transportations.
Our fleet has a variety of vehicles for you to choose from including additional vehicles such as for-Hire service, VIP Car Service, Vans, airport taxi cab and stretch limos. Best Town Car Service rated "Best Town Car service in Seattle", provides luxury sedans and limousines. Seattle Town car Airport has been a premier car service for the Seattle area. Fully licensed, insured, reliable and dependable Seattle's best Limousine & Seattle Towncar Service employs licensed, insured, well trained-professionals only. Our company promises to give its customers traveling experience with world-class capacity. We are proud to offer everyone exclusive limousine service and bring the convenience into your Business meetings. Seattle Town Car becomes very popular and more recognized whenever there are significant occasions in life. We can take you anywhere in Seattle and surrounding cities in privacy, high-class, comfort, and on time.
Cruise Specialists: Cruise Lines – Seattle Cruise Port Information, Seattle Airport to Cruise Terminals – Seattle Cruise Shuttle Service from Seattle / Seatac Airport or Hotels to Alaska Cruise ship terminals: Pier 66 or Pier 91, where we provide your group with shuttle, town car, limo, suv, van, luxury car transportation to or from the Vancouver BC.
Are you ready to book your reservation now?