Slide 1
Seattle Town Car
WORLDWIDE TRANSPORTATION
offers flagship, chauffeured service for your next travel destination
Slide 2
CHAUFFEUR SERVICE WITH REFINEMENT
Your Executive Car Service
Slide 3
LUXURY SEATTLE CHAUFFEUR SERVICE
With Seattle Town Car Service
Slide 4
SEATTLE LIMO FIRST CLASS SERVICES
Seattle's Town Car & Limousine
Slide 5
Slide 6
RELIABLE PRIVATION JET AVIATION
/ SIGNATURE & CLAY LACY
Hourly Charter- Suv, Limo, Town Car, Shuttle
Booking Flexibility
VIP MEET & GREET SERVICE
24 HR Service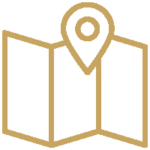 WA & BC wide coverage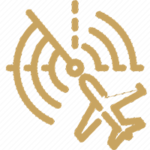 Flight Monitoring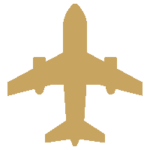 Airport Transfers
Quality Cars
Always On Time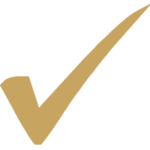 Always Available
FREE WI-FI
By using our services you agree to accept the following terms and conditions: Seattle's Town Car
PLEASE READ CAREFULLY.
BY USING THIS SITE YOU ACCEPT THESE TERMS OF USE.
Reservations:
We recommend to our clients to reserve a car ahead of time (at no additional charge) to be guaranteed a car at time of pick up. Seattle Town Car Service will honor any reservation made online no less than 12 hours before the pick-up time. We can also provide you with a car at a short notice by phone upon availability. All reservations confirmed via email are guaranteed pick-up, however we cannot guarantee you availability when you call with a short time notice.
No Shows:
If you do not see your driver at a prearranged pick up location, do not leave that location before calling our dispatch office you must call the number shown on your confirmation. Upon arriving to the SeaTac Airport, let our dispatch know that you have landed. Also our dispatch will guide you to where our driver will be able to pick you up. If you leave without calling you will be billed for the full price of the ride. If we do not hear from you, the driver will wait up to 15 minutes at regular pickups and up to 30 minutes (or 60 minutes for international flights) at inside airport pickups. After the scheduled pickup time then our driver will call the dispatch office, we will then try to reach you by calling you at your provided number. If we do not get a response we will then release the car and you will be billed for a No Show which will be the Full Price of the ride. If you authorize the waiting time the driver will wait up to 2 hours. If we do not hear from you after the time frame, we will contact you again if no contact is made you will get billed for the rideplus the waiting time. Therefore A "No Show" fee is equal to the trip cost PLUS applicable wait time fee that will be charged when the passenger fails to arrive at the designated location. If you cannot locate your Driver, Please call the number on your confirmation to avoid a "No Show" fee.
Cancellations:
For Sedans/SUV:
Seattle's Town Car Service gives you to cancel via email up to 24 hours before the scheduled pick up time for Sedans/SUV or 2 hours by phone (must call number on your confirmation) to cancel the Sedan/SUV Reservation without any charges. If you cancel the car 2 hours or less before your schedule pick-up time you will be charged for the full price of the ride. We ask you inform us of any changes in your schedule in advance so we can avoid unnecessary aggravations.
For Stretch Limousines and Vans:
Seattle Town Car Service gives you to cancel via email up to 48 hours before the scheduled pick up time or 12 hours by phone (you must call the number on your confirmation) to cancel the Limousine Reservation without any charges
.
After the 48 hour grace period and up to 4 hours before the scheduled pickup time you will be charged 50% of the price of the ride. The Vehicle Hourly Minimum in Most Cases 3 Hours is required for reserving these vehicles. If you cancel the vehicle after the 4 hour grace period or cancel on-location you will be charged for the full price of the ride. These rules Does Not apply to Proms and Wedding accommodations where in which case You Will Lose Your Initial Deposit of 40% if you Cancel At Any Time.
Please Note that all Stretch Limousines will be charged for the full price 24 hours prior to pick up. When you place a reservation you prevent us from accommodating other individuals that are in need of the same service you requested, Especially in The prom, wedding and busy holiday season.
***Please note that changing the pickup time is not considered as a cancellation, please be aware that you can change your pickup time anytime you want without being charged any fees and the charge of the ride remains the same up to 1 Hour before the pick-up time for Sedan/SUV Reservations and up to 4 Hours before the pick-up time for Limousine Reservations, after which will be charged for the applicable waiting time. You only get charged a Cancellation Fee when you cancel the car after the grace period.
Credit Card Transactions:
We only take an authorization on the card to guarantee funds availability, it will show as (Pending funds) if you check your credit card account statement on-line. The authorization amount is usually higher than the expected charges just in case if you decided to make some additional stops you did not inform us of or changed your destination .We will then only charge your card on the day of the ride after swiping the card in the vehicle and giving you a total of your charges. We request your credit card information when you choose to pay cash as payment option. So we can charge your card if you did not show up or canceled after the mentioned cancellation grace period. Passengers are obligated to ask the driver for a receipt before leaving the car. If you do not ask the driver for a receipt, you may ask our office to provide an invoice for up to a maximum of 30 days. After this time Seattle's Town Car Service does not hold any account for your receipt.
Damages Resulting From Your Act:
Seattle's Town Car Service will charge you (as a client) or (as a passenger) the cost of cleaning (minimum $250 and up) the vehicle as result of you or your authorized party Getting Sick in the Car. You also agree and acknowledge to pay all the related fees and charges to get the vehicle back to its normal working condition. You also agree to pay for all and any damages TO OUR VEHICLES ARISING OUT OF, OR IN ANY WAY CONNECTED WITH YOU OR YOUR AUTHORIZED PARTY. REGARDLESS OF WHETHER SUCH DAMAGES ARE BASED ON CONTRACT, STRICT LIABILITY, TORT OR OTHER THEORIES OF LIABILITY AND ALSO REGARDLESS OF WHETHER SeattleTown Car and Seattle Town Car Service WAS GIVEN ACTUAL OR CONSTRUCTIVE NOTICE THAT DAMAGES WERE POSSIBLE. Including but not limited to burned seats, any technical or mechanical failure to the equipment inside thevehicle, missing items, or anybody damages to the outside of the vehicle during your or your authorized party accommodations.
Disputes:
Individual accounts and personal profiles, all charges applied to the customer's credit card will be considered correct. Unless we receive a written objection within 30 days from the charge date in writing. Copies of the credit card statement or credit card slips or vouchers should be faxed or mailed to us and the disputed charges or items should be indicated. All disputes initiated after the allowed time frame period will be considered final and none refundable.
All disputes should be forwarded to our billing department in writing and you are entitled not to pay the disputed amount until resolved. Email to seattlestowncarservice@gmail.com. You might also be entitled for a refund in case of a credit card all upon our investigation results in the disputed amount.
Collection Fees:
You agree to pay all legal counseling fees, litigation fees, legal fees, costs, accounting fees, expenses and disbursements for all actions taken prior to, during and subsequent to the initiation of legal proceedings to collect payments due in case of non-payment
Rates Changes:
Seattle's Town Car Service can change the rate book and any of the services, charges, costs, fees and expenses at any time without prior notice.
Point To Point Fare:
Those are prices calculated based on mileage and zones for Sedan/SUV trips within towns in Seattle and the Eastside areas. Any other sedan trips not found in the database would be priced at $3.00 per mile. Corporate accounts that meet the minimum usage requirements might be eligible for special discounts depending on volume. Check with an account sales representative for special pricing on 3 frequent destinations your company requires.
Wait Time:
A 30 minutes for domestic (45 minutes International) grace period is allowed following the reported flight arrival time for Inside Pickups only when Meet & Greet Service is requested.
A ten 10 minute grace period is granted for all other pick-ups. Waiting time will be charged at 10 minute increments after the grace period for sedans.
Seattle's Town Car Service monitors all domestic and international flights, billing starts after grace period allowed from the official time of arrival (ETA).
For train station pick-ups, train schedules can't be monitored. Therefore, billing begins at the scheduled pick-up time.
Stops:
Seattle's Town Car Service charges $10.00 for stops made within the same town. $20.00 for stops made in towns within the route of destination, and half of the price of towns not within the route of destination. Some restrictions and special cases may apply. Courtesy stops, such as briefly leaving the vehicle to pick up coffee, a newspaper or to mail a letter, do not incur extra charges. However, if longer stops or multiple stops are made you will be billed stop charges. Picking up additional passengers will also incur stop charges.
FEES:
Seattle's Town Car Service will charge the standard 20% non-negotiable service fee on the total bill for ALL non-corporate clients .This fee includes state and federal taxes as well as credit card deductions and other miscellaneous fees.
Holidays Surcharges:
Holiday and Severe Weather surcharge($30), may require minimum amount of hours regardless of destination, will be charged to all trips occurring on: New Year's Day, Memorial Day, Labor Day, Christmas Day, Independence Day, and Thanksgiving Day.
Are you ready to book your reservation now?