Slide 1
Seattle Town Car
WORLDWIDE TRANSPORTATION
offers flagship, chauffeured service for your next travel destination
Slide 2
CHAUFFEUR SERVICE WITH REFINEMENT
Your Executive Car Service
Slide 3
LUXURY SEATTLE CHAUFFEUR SERVICE
With Seattle Town Car Service
Slide 4
SEATTLE LIMO FIRST CLASS SERVICES
Seattle's Town Car & Limousine
Slide 5
Slide 6
RELIABLE PRIVATION JET AVIATION
/ SIGNATURE & CLAY LACY
Hourly Charter- Suv, Limo, Town Car, Shuttle
Booking Flexibility
VIP MEET & GREET SERVICE
24 HR Service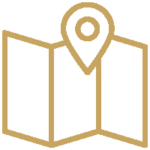 WA & BC wide coverage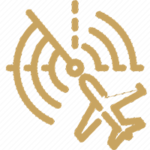 Flight Monitoring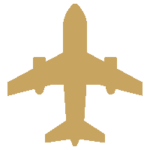 Airport Transfers
Quality Cars
Always On Time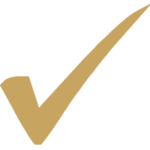 Always Available
FREE WI-FI
Alaska Cruise Transportation
Seattle Cruise town car and limo transportation to and from the Seattle cruise ship terminals from Seattle airport.
Let us handle all of your ground travel arrangements from Seattle or Sea-Tac Airport to Cruise Pier #66 and Pier #91 Cruise Ship Terminal.
Our drivers are all highly experienced professionals, dedicated to providing the best limousine experience available in the Seattle metro area.
Our rates to Pier #66:
Town Car ( up to 4 passengers) – $50.00

SUV ( up to 7 passengers) – $75.00

Taxi ( up to 3 passengers) – $45.00
and to Pier #91:
Town Car ( up to 4 passengers) – $60.00

SUV ( up to 7 passengers) – $95.00

Taxi ( up to 3 passengers) – $50.00
The Bell Street Pier Cruise Terminal at Pier 66
The original of the two Alaska cruise terminals is the Bell Street at Pier 66. The terminal is located slightly south of the newer Pier 91 terminal, though the travel time between the two is not substantial.
This pier is home to Norwegian Cruise Line and Celebrity Cruises leaving from Seattle. It is located at 2225 Alaskan Way, Seattle, WA 98121.It is just south of the Edgewater Hotel on the beautiful Seattle waterfront. In fact, the Edgewater is a great place to stay if you want to arrive a day or two early to avoid having to rush to your ship or risk missing the sailing due to flight delays. There is much to see and do in this area on foot, including the wonderful Pike Street Market. So if you arrive early, be sure to take a look around and enjoy some of what Seattle has to offer, then just walk on over from your hotel to the cruise terminal the morning you set sail.
The Smith Cove Terminal at Pier 91
This is the newer of the two terminal facilities, having opened in 2008. It is a really quite beautiful and streamlined new facility for a cruise ship terminal.
The cruise ship lines that use this terminal are presently Holland America, Carnival, Princess and Royal Caribbean.
The facility is located at 2001 W Garfield St, Seattle, WA 98119.
Alaska has offered cruise transportation services from Seattle which serves as an entry to the guest's destination. Alaskan travellers are very fond of travelling through cruises especially on summer months from May to October. Alaskans can choose from their terminals such as the Pier 66 through Bell Street Terminal or through the new cruise terminal at Pier 91.There are various cruise ships that travel from pier 66 and pier 91 which include Princess cruise, Celebrity cruise, Holland America and Carnival.
When you ride with Seattle Town Car, you are provided access to Town Cars, luxury sedans, as well as the most luxurious choice of limousines available. Seattle Town Car upholds its reputation as the best automobile service in Seattle by bringing you comfortably & stylishly to virtually any location on the map. Our rates are always affordable & our drivers are always courteous & professional.
They understand the importance of getting you to your location safely & promptly, which is why they pride ourselves on being on time, every time. At Seattle Towncar our Seattle ground transportation services are delivered with customer satisfaction in mind.
More Information on traveling from/to Seattle WA Alaska cruise terminal:
Cruise – Port of Seattle, Seattle, Washington Princess Cruises, Carnival Cruises Seattle, Limo to Alaska Cruise Terminals, Seattle Cruise Ship Shuttle, Alaska Cruise Limo, Travel from Seattle Airport to cruise ports in Seattle, SeaTac – Pre and Post Alaska Cruise Hotels, Seattle Cruise Transportation Alaska Cruise Shuttle To Pier, Seattle City Tour: Pre/After Alaskan Cruise Excursion Most Alaska cruises, airport seattle shuttle transportation service, Vancouver Cruise Port to Seattle Airport Transportation, I am flying in to Vancouver but departing from Seattle and looking for information on transportation from Seattle Airport, Alaska cruise transfer, Hotels near Seattle Cruise Terminal to Alaska – Pier 66 Bell Street in Seattle, Directions to Port of Seattle, Washington : Name/Location of Pier: Bell Street Pier Cruise Terminal 2225 Alaskan Way Seattle, WA 98121, Taxi from Seattle airport, Town car from Seattle airport, Discount transportation to Alaska Cruise ship terminals pier 91 and pier 66, Cruise and Tours Seattle Limo, Alaska Cruise 2012, How long of a drive is it from the seattle aiport to the Alaska Cruise ship terminals pier 91 and pier 66, Seattle airport information for alaska cruise passengers, Seattle hotel before Alaska cruise, It would need to have a town car from the airport, Transfers to pier 66 and pier 91 starting from $50,Wheelchair Accessible Alaska Group Cruises, Wheelchair Accessible Alaska group cruise for the slow walker, wheelchair traveler, Full directory for seatac airport service, Transfer between hotel and cruise terminal in Seattle, Airport transfer for return flight home, Round-trip transportation to and from the Seattle airport to the cruise ship, Seattle transportation between the cruise docks and Seatac airport, The cost for airport transfers between Seattle Airport (SEA) and the cruise pier 66 and pier 91,Vancouver Pier to Seattle Airport, Offered by Alaska Cruise Connection, One of Alaska's first cruise transfer operators, A professionally attired chauffeur, will meet & greet with your name sign at Seattle airport, Private Cruise Transfers, meet-and-greet services, Vancouver's most affordable cruise transfer service, Discount shuttle and town car limousine service to Alaska Ship terminals, Seattle Shuttle or Town car between Sea-Tac Airport Hotels and Per 91/Pier 66.
Are you ready to book your reservation now?