Slide 1
Seattle Town Car
WORLDWIDE TRANSPORTATION
offers flagship, chauffeured service for your next travel destination
Slide 2
CHAUFFEUR SERVICE WITH REFINEMENT
Your Executive Car Service
Slide 3
LUXURY SEATTLE CHAUFFEUR SERVICE
With Seattle Town Car Service
Slide 4
SEATTLE LIMO FIRST CLASS SERVICES
Seattle's Town Car & Limousine
Slide 5
Slide 6
RELIABLE PRIVATION JET AVIATION
/ SIGNATURE & CLAY LACY
Hourly Charter- Suv, Limo, Town Car, Shuttle
Booking Flexibility
VIP MEET & GREET SERVICE
24 HR Service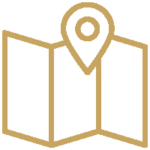 WA & BC wide coverage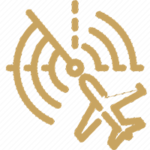 Flight Monitoring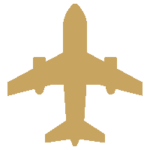 Airport Transfers
Quality Cars
Always On Time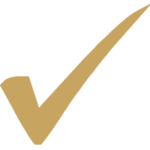 Always Available
FREE WI-FI
Bellevue Airport Limo Service – Airport Limousine Transportation
LIMO SERVICE BELLEVUE! Your best choice for Seattle airport sedan and limousine transportation. Limo Service Bellevue is here for all of your Bellevue and surrounding areas limousine needs. Whether you need a ride to Seattle International airport – SEA, or want to enjoy dinner in Downtown, we can provide you with a luxury limousine and professional chauffeur to take you where you want to go. We provide Limousine and sedan town car service to Seattle WA Airport and all major and private Airports.
LIMO SERVICE BELLEVUE offers an unequaled level of safe, clean, reliable limousine transportation to and from the City of Bellevue and surrounding areas to and from SEA Seattle / Seatac International.
LIMO SERVICE BELLEVUE Provide Bellevue Airport limo and sedan transportation service from/to any Bellevue Hotel or residence limousine Transportation from/to any destination in Washington Point to point, Split-time option or time dedicated/as directed limousine service in and around Seattle Experience the finest fleet of sedans, SUV's, luxury limousines, and buses. Our fleet is meticulously maintained and serviced according to the highest industry standards. Qualified drivers thoroughly background-checked and regularly undergoing random toxicology screening are the foundation of our company. It is our mission to ensure that wherever you are arriving from, your first experience when you hit the ground will be a friendly, helpful, and pleasant experience with our driver. We go the extra mile to ensure our customers are completely satisfied. Many of our clients choose to come back to us time and time again.
Get great, honest competitive rates and the best value to win your business and provide best service with your limousine rental. – give us a call today 206 787 0201 or book online for competitive prices. We accept most same-day reservations and all advance reservations for travel to and from the airports within the Bellevue City metro area.
LIMO SERVICE BELLEVUE ALSO SPECIALIZES IN:
BELLEVUE Corporate Limousine Transportation Services — We provide the best in sedan transportation that SEA – Seattle has to offer. Our drivers are uniformed, professionally trained with meet and greet services and friendly. Extra leg room in every corporate long door sedan (6 passenger) or Executive L sedans (4 passenger.) Transportation from and to SEA Seattle International Airport and between Vancouver BC International Airport or Portland OR International Airport.
Bellevue Wedding Limousine Transportation Services… We are not a "package" company – we recognize that every.
Bellevue wedding is unique and your needs are unique. Instead of offering you a "Bellevue packaged wedding", we customize your wedding transportation options based on your needs and not the "special" of the week. We can provide you with many options to choose from and our specialty is taking care of YOU! Our limo packages are inspired to give your wedding as many limousine choices as possible. TWO – HOUR MINIMUM & SPLIT-TIME pricing allows you to utilize the limos only when you need them. Our custom approach lets you choose what your limo needs are depending on your budget.
Bellevue Prom Limousine Transportation Services… A beautiful stretch limousine is a great way to show off on your special occasion.We have been providing Prom limo service for over 6 years. We are a full service prom luxury transportation company offering prom limousine super stretch limousine services in Seattle. We provide Stretch limousines 6-8 and 10-22 passenger, H2 Hummer, Escalade, Excursion and Seattle Strech SUV limousine rental – The best Limo Service Bellevue has to offer. A Beautiful Stretch limousine is a great way to show off on your special occasion.
Bellevue Casinos Limousine Transportation Services… Are you feeling lucky? If so your Bellevue Limousine transportation is one call away from enjoying a relaxing trip to your favorite casinos. Sit back our lounge out in one of our fancy, modern limousines equipped with the most state of the art features to make your journey a comfortable one. We provide Limousine service to all the major casinos. We are the best choice limousine service for local Casinos.
Limo Service Bellevue has you covered from start to finish. From our Luxury Sedans and Corporate Town cars, to our Stretch SUV's, Party Buses and Limo Coaches. We have it all! We are ready to help with very competitive and aggressive pricing. Please don't hesitate to call us anytime 206 787 0201 day or night, weekends or holidays. You will be treated like the royalty you really are! We are committed to customer service and are constantly searching for new avenues to enhance your travel experience.
Are you ready to book your reservation now?