Slide 1
Seattle Town Car
WORLDWIDE TRANSPORTATION
offers flagship, chauffeured service for your next travel destination
Slide 2
CHAUFFEUR SERVICE WITH REFINEMENT
Your Executive Car Service
Slide 3
LUXURY SEATTLE CHAUFFEUR SERVICE
With Seattle Town Car Service
Slide 4
SEATTLE LIMO FIRST CLASS SERVICES
Seattle's Town Car & Limousine
Slide 5
Slide 6
RELIABLE PRIVATION JET AVIATION
/ SIGNATURE & CLAY LACY
Hourly Charter- Suv, Limo, Town Car, Shuttle
Booking Flexibility
VIP MEET & GREET SERVICE
24 HR Service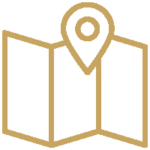 WA & BC wide coverage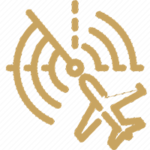 Flight Monitoring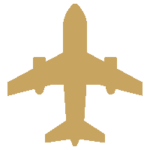 Airport Transfers
Quality Cars
Always On Time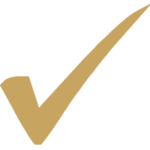 Always Available
FREE WI-FI
Seatac Town Car Service
Welcome to Seatac Town Car Service! If you are looking for prompt, safe, luxurious and professional Limousine and Sedan car services, look no further. Our company has been committed to delivering superior ground transportation every day to our valued customers since the very first day we got started in business. Our premier Limousine and Sedan service utilizes a fleet of late model luxury cars driven by our highly experienced, courteous and knowledgeable chauffeurs.
Keeping in mind that time is our clients' most valuable commodity, we deliver the most reliable high-quality Limousine and Sedan transportation services, covering Seattle, Bellevue, Redmond, Everett, Tacoma and King County. We also provide transportation from and to other locations upon request to make sure you get where you need to be, quickly and on time, while still enjoying our competitive prices.
Located minutes away from Seatac International Airport, Seatac Town Car Service makes it easier and faster than ever to get a quick airport transfer when you need it the most. With Seatac Town car Service, rest assured that you will enjoy a relaxing and hassle-free travelling experience at an unbelievable price. Our team works hard to make sure you receive a transportation service that is customized to meet all your special needs, offering special care, local bilingual drivers, and transport logistics support of special delegates and guests at events.
Our Limo and Sedan cars are all equipped with topnotch telecommunication and security technology as well as luxury amenities that will meet and exceed even your most eccentric needs and demands. With in-vehicle tracking services, interconnection and infotainment, Seatac Town Car Service has got you covered.
Making a reservation with Seatac Town Car Service could not be any easier; just give us a call or make an online reservation using the Reservation link from the menu,You will never reach an answering machine with an old recorded message. Instead, a professional and helpful employee will answer your call and make sure that all your needs and requests are fulfilled. Seatac Town Car Service is a company you can always count on, available 24 hours a day.
Are you ready to book your reservation now?