Slide 1
Seattle Town Car
WORLDWIDE TRANSPORTATION
offers flagship, chauffeured service for your next travel destination
Slide 2
CHAUFFEUR SERVICE WITH REFINEMENT
Your Executive Car Service
Slide 3
LUXURY SEATTLE CHAUFFEUR SERVICE
With Seattle Town Car Service
Slide 4
SEATTLE LIMO FIRST CLASS SERVICES
Seattle's Town Car & Limousine
Slide 5
Slide 6
RELIABLE PRIVATION JET AVIATION
/ SIGNATURE & CLAY LACY
Hourly Charter- Suv, Limo, Town Car, Shuttle
Booking Flexibility
VIP MEET & GREET SERVICE
24 HR Service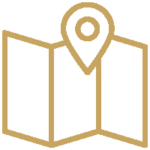 WA & BC wide coverage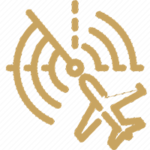 Flight Monitoring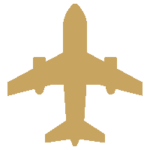 Airport Transfers
Quality Cars
Always On Time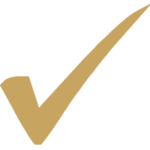 Always Available
FREE WI-FI
Seattle Airport Transportation
Let Seattle Airport Transportation Town Car take care of your Seattle airport transportation in style, comfort and especially on-time.
Airport conveyance is always full of anxieties. Considering the rush to meet the check-in time limit, the ever choking city traffic, jostling taxi rides and most of all tight and overcrowded parking spaces at the Seattle airport. All of these hassles combined, will certainly spoil our good mood before or after a flight.
Fret no more! Just free yourself of all anxieties; we will make sure you arrive to or from the Seattle airport on time, completely refreshed and ready for your flight, or your ride back home after you arrive.
No more waiting for taxis and no more hassles with driving and parking your own vehicle at the airport. We will do the job for you, all you have to do is sit back, relax and enjoy the comfort of our elegant limousines, fully equipped with all the modern amenities that will surely fix a smile on your face, all the way to the airport.
We also provide residential door to door pick-up and drop service to/from the airport for added convenience. Our Seattle airport transportation service is readily available at all the major airports in and around Seattle. And for your maximum convenience, we provide 24/7 airport limousine services at Sea-Tac International and King County International airports.
Whether your airport transportation need is for business or personal usage. We offer a complete selection of the premium, late-model luxury sedans, exclusive stretch limousines, SUV Limousines, Lincolns, Limo and vans.
If you are traveling in group. We cater airport transfers for individual travel or for groups of any size; we willingly coordinate with arrival and departure times for specific events. All our luxurious limousines are full equipped with air conditioning, leather interiors, DVD, LCD and plasma TV, satellite, HI- FI stereo system and Wi-Fi/Internet enables.
We are aware of the fact that it is very important to have someone there to escort you upon your arrival or departure. So we have well-informed, professional chauffeurs, who keep records on flight arrival and departure timings. They are familiar with the rush hour traffic, all secured and sure short cuts and construction roundabout ways.
Meticulously trained and profiled to guarantee a high level of courtesy, discretion, promptitude and integrity, our chauffeurs will assist you right from the arrival or departures gates to luggage pick-up.
Seattle Airport Transportation Town Car is proud and dedicated in itself to meet the exceptional demand for exquisite business and leisure airport transportation in Seattle. To allow an additional level of dependability that our patrons deserve, we integrate punctuality, affluence and affordability in our airport transport services.
Let your next airport trip be hassle free and a wonderful limo ride experience. For more details you can call us at 206-787-0201 or just book online www.seattlestowncar.com. Your extravagant Seattle airport transportation is ready to take you for a memorable ride.
Peace of mind when traveling in Seattle Wa.
When you are traveling, whether it be for business or pleasure, you already have enough on your mind to worry about. Things like: Where will you park? How much will parking cost? Do I have the correct directions to my location? How much travel time should I add for traffic? Seattle Airport Shuttle takes the worry out of a your trip. Our Seattle shuttle services are not just for Seattle airport transportation alone. Where ever your travels take you in Seattle.
SEATTLE SHUTTLE SERVICES
Shared Ride
A Shared Town Car is the most economical way to travel to and from the Seattle airport. Often half the cost of a taxi, and always a more professional and pleasant experience. Sharred ride service is often half the cost of a taxi and offers a more plesant and professional experience. Our computer assisted dispatch assures you that those riding with you are traveling to the same part of the city. You will always receive a safe and efficient route.
ADDITIONAL SEATTLE TRANSPORTATION SERVICES
Private Sedan
Private sedan is the Smart Luxury Class way to travel to and from the SEATAC airport. Often half the cost of a limousine, and always a professional and pleasant experience. We offer complimentary meet & greet at all of the airports we serve. Our computer assisted dispatch assures you that we will arrive on time to your desired destination. You will not be subjected to a "tour of the city", as with other services, but instead, you will always receive a safe and direct ride straight to your destination.
Private Luxury Car in Seattle
Special occasion for you? An important visitor arriving who you are rolling the red carpet out for? Time to spoil yourself a little? Seattle's Private Luxury Sedan will fill your need. For parties of up to three people, a newer Lincoln Town Car with a highly professional driver may be an alternative to consider.
Private SUV Service
When you to impress that business client or just give your self a treat that stands out from the traditional luxury car, but don't want to go overboard with a limo, a SUV is the way to go. Our Private Seattle SUV service is a great way to be seen and impress without going overboard. SUVs are quickly becoming the preferred mode of business class transportation. They have a high profile and open interior which adds to comfort, especially after being in an airplane cabin. When traveling in Seattle WA you will look great riding in one of our SUVs.
Private Luxury Limousine
When the event or occasion calls for that elevated service and heightened prestige that only a personal Seattle limousine can deliver, call on us. We would be more than happy to deliver on your highest expectations a service that is unparalleled in the industry. With special extras and an attention to detail, our staff would be happy to more than fulfill your great expectations.
AEATTLE AIRPORT TRANSPORTATION SERVICES all WASHINGTON including the following cities:
Seattle, Tacoma, Bellevue, Kirkland, Redmond, Washington, WA, Issaquah, Woodinville, Kent, Renton, SeaTac, Mercer Island, Tukwila, Auburn, Federal Way, Sumner, Enumclaw, Des Moines, Burien, Bonnie Lake, Puyallup, Lakewood, Spanaway, North Bend, Sammamish, Fife, Gig Harbor, Snoqualmie, Maple Valley, Bothell, Kenmore, Shoreline.aberdeen, inglewood, preston, algona, issaquah downtown, pullman, anacortes, issaquah plateau, purdy, arboretum university of washington, juanita, puyallup, arlington, kenmore, puyallup south hill, auburn, kent, queen anne, aurora village, kirkland, ravenna, ballard, klahanie, redmond downtown, bainbridge, lacey, redmond north, bangor, lake chelan, redmond south, belfair, lake city, renton, bellevue,lake forest park, richmond heights, bellevue downtown, lake stevens, richmond beach, bellevue crossroads, lake tapps, sahalee, bellevue eastgate, lake union, salish lodge, bellingham, lakeview, saltwater park, bitter lake, lakewood, sandpoint, black diamond, laurelhurst, sammamish, blaine, leachi, sammamish pleateau, blue ridge, longview, seatlle dt, bonney lake, lynnwood, seattle north, bothell, madigan, seattle, pacific university, brier, madison park, seattle university, bridal trail, madrona, sequim, bremerton, magnolia, seward park, browns point-tacoma, maple valley, shelton, buckley, maplewood, shilshole bay, burlington, marysville, shoreline, captol hill, mccord air force base, silverdale, carnation, medina, snohomish, centralia, mercer island, snoqualmie city, chehalis, microsoft campus, snoqualmie pass, clyde hill, mill creek, south bend, coal creek, milton, spanaway, cougar mountain, monroe, space needle, covington, montlake, spokane, crystal mtn, mountlake terrace, stanwood, dash point, mount rainier, steilacoom, discovery bay, mt vernon, somerset, dupont, muckelshoot casino, summit 4 corners, duvall, mukilteo, sumner, edmonds, nas whidbey, tacoma downtown, edmonds north, new castle, taccoma, emerald downs, newport hills, tiger mountain, enumclaw, norht beach, totem lake, everett dt, north bend , everett north, northgate, tumwater, everett south, oak harbor, twin lakes, evergreen state college, olympia, university.district, fairwood, orting, university. place tac, fall city, plu. tacoma, university puget sound, fauntleroy ferry, p.s.n.s. bremerton, vancouver bc airport, federal way, pacific, vancouver wa, ferndale, paine field, vancouver, fife, parkland, view ridge, fircrest, pasco, wallingford, fort lewis, point defiance, wedgewood, fox island, port angeles, wenatchee, fremont, port ludlow, west seattle, gig harbor, port orchard, windermere, gorst, port townshed, woodinville, graham, portage bay, woodland park, greenlake, portland, yakima, greenwood, poulsbo, yelm, hoquiam, fairwood
Are you ready to book your reservation now?