Slide 1
Seattle Town Car
WORLDWIDE TRANSPORTATION
offers flagship, chauffeured service for your next travel destination
Slide 2
CHAUFFEUR SERVICE WITH REFINEMENT
Your Executive Car Service
Slide 3
LUXURY SEATTLE CHAUFFEUR SERVICE
With Seattle Town Car Service
Slide 4
SEATTLE LIMO FIRST CLASS SERVICES
Seattle's Town Car & Limousine
Slide 5
Slide 6
RELIABLE PRIVATION JET AVIATION
/ SIGNATURE & CLAY LACY
Hourly Charter- Suv, Limo, Town Car, Shuttle
Booking Flexibility
VIP MEET & GREET SERVICE
24 HR Service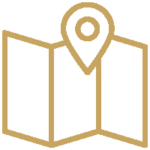 WA & BC wide coverage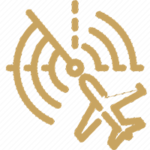 Flight Monitoring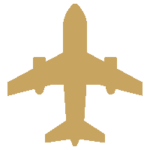 Airport Transfers
Quality Cars
Always On Time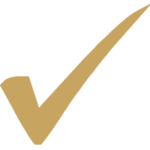 Always Available
FREE WI-FI
Welcome to Seattle Alaska Cruise Transportation!
Seattle Luxury Town Car is your Luxury Alaska Cruise Transportation specialist in Seattle. Available for airport and cruise ship transfers on the weekdays as well as weekends. Trust in us to deliver you to any airport or ship port night or day.
With our fleet of impeccably maintained full service vehicles we offer many options to get you and any size party to your cruise ship in comfort and style.Worried about fitting your entire luggage in the vehicle? Our diverse fleet of luxury vehicles can accommodate any size group, large or small. From our Luxury Town Car Sedan (generally accommodates parties of 2-3), Stretch Limousines, (for parties of 4-6 passengers with luggage) or our 14 Passenger Luxury Van (for parties up to 10 passengers with luggage); often the best option for cruisers. Large luggage carrying capacity allows lots of space for your party to stretch their legs and travel in complete comfort.
Seattle Luxury Town Car offers full service to all cruise lines traveling from The Port of Seattle. We know that you must be getting really excited about your cruise. We hope that by the time you get to this page, you've just booked your cruise and your airline tickets and now you're planning your transportation to the Port of Seattle Cruise Port.
At Seattle Alaska Cruise Transportation, we make it easy for you to get from the Seatac airport to the Port of Seattle Alaska Cruise Terminal. We offer Town car and Limo transportation from Seattle international Airport to Port of Seattle (Pier 66 and Pier 91). Finding information on our website is super easy! You'll be able to find your fare, answer your questions and book your Port of Miami Cruise Transfer in less than five minutes!
There's a few things we want you to know about us:
We strive everyday to offer you the best fares & service possible.

We have a better than 95% on-time departure rate.

We have been safely transporting our customers.
Now that we know a little bit more about each other, we want you to be aware of a few important things while you're doing your Internet research:
Our fares are all inclusive including driver gratuity.

We do not charge taxes, tolls or additional port charges like our competitors

We do not require you to submit forms for a "quote" – all our fares are right on our website

Your trip comes with a 100% Guarantee with us!
We want you to take a look at our competitors. Do your research! You will quickly learn that most transportation companies have been "reviewed" through various Internet postings. Sadly, most satisfied customers do not take the time to write reviews about their experiences, only dissatisfied customers will actually take the time to share their experiences.
At Seattle Cruise Transportation, we make it right immediately if something goes wrong with your trip. We are proud that we have back up vehicles, contingency plans in case of bad traffic and many other "back-ups" should anything go wrong with your trip. We track your flights and your cruise so if there's ever a delay, the chances are we will know about it first.
Luxury sedan (Town Car) transportation

Limousine (full service) transportation

Luxury van transportation

Luxury mini-bus transportation

Full size Suv transportation

Safety seat for every child in our vehicle

We are legally permitted and licensed at every place we operate

Best commercial insurance for every passenger

Professional drivers with the safety record (we check the records!)

All of the above at the most competitive prices in Seattle and Washington

Honest, low prices up front. NO FINE PRINT, NO TRICKS
Are you ready to book your reservation now?