Slide 1
Seattle Town Car
WORLDWIDE TRANSPORTATION
offers flagship, chauffeured service for your next travel destination
Slide 2
CHAUFFEUR SERVICE WITH REFINEMENT
Your Executive Car Service
Slide 3
LUXURY SEATTLE CHAUFFEUR SERVICE
With Seattle Town Car Service
Slide 4
SEATTLE LIMO FIRST CLASS SERVICES
Seattle's Town Car & Limousine
Slide 5
Slide 6
RELIABLE PRIVATION JET AVIATION
/ SIGNATURE & CLAY LACY
Hourly Charter- Suv, Limo, Town Car, Shuttle
Booking Flexibility
VIP MEET & GREET SERVICE
24 HR Service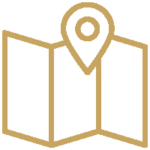 WA & BC wide coverage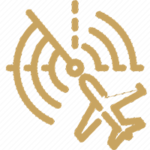 Flight Monitoring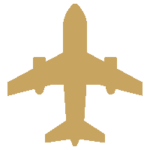 Airport Transfers
Quality Cars
Always On Time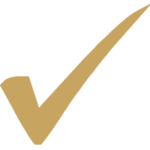 Always Available
FREE WI-FI
Wedding Town Car in Seattle | Wedding Town Car Limousine | Wedding Limo
There's nothing like riding in a limousine. You feel on top of the world knowing that other people can see you as a VIP Transportation. This is why it is a great idea to use our Seattle Wedding Towncar limousine rentals to make your night as special as it can be
The best reason to use a Seattle Wedding Town car limousine service for prom? You can be sure that your children will have a safe, comfortable ride to and from their prom destination. This will help you to sit back and not worry so much about what they or their friends will do to get home from prom.
And if you think that a limo is too much, you can always check out Seattle Wedding Towncar limousine. These are smaller cars that will still provide you with a driver for the kids, but there will be a less conspicuous drive around town. Some teens will actually prefer the town car over the limo.
But Seattle Wedding Town car limousines are not just for proms. They can be for anything from business meetings to vacations, or even that wedding that you are planning. There is nothing like looking at wedding stretch limos and picking out the perfect one that will leave you smiling along with the wedding party all in one luxury vehicle.
With A Star Limousine's Seattle Wedding Town car limousines, you will be able to get the transportation to and from the church, the reception, and even the airport in order to jet off to the honeymoon. Want to feel close to your new spouse in the car? You can always check out the smaller (but still luxurious) Seattle Wedding Towncar limousines.
Our Seattle Wedding Town cars are set up similarly to the limos: you will be riding in style and comfort with a friendly driver who is aided by GPS navigation systems when necessary.Seattle's Wedding Town car rentals are also perfect for the business meeting in the city. Now you don't have to feel like you need to take the crowded public transportation systems.
Instead you will be able to get a luxury car to take you wherever you need to go in the city—from the business meeting to the hotel and back to the Seattle airport when you are ready to leave.
Many business people feel that town cars are a better way to get around the city. They are not as big as a limo and much less obvious driving on the streets of Seattle WA.
Seattle wedding Town Car, Seattle Wedding Limo, Seattle Wedding Limousine,Seattle Best Wedding Car Services, Best Wedding Limousine,Limousine for Wedding, Seattle Wedding Town Car, Cheap Wedding Town Car, Best rates wedding town car, Luxury wedding car service, Seattle best ride for Wedding, Seattle town car Wedding,Seattle Wedding transportation, Seattle wedding airport, Seattle Proffesional Wedding Town car and Limousine, Seattle Prom Limo.
Are you ready to book your reservation now?