Slide 1
Seattle Town Car
WORLDWIDE TRANSPORTATION
offers flagship, chauffeured service for your next travel destination
Slide 2
CHAUFFEUR SERVICE WITH REFINEMENT
Your Executive Car Service
Slide 3
LUXURY SEATTLE CHAUFFEUR SERVICE
With Seattle Town Car Service
Slide 4
SEATTLE LIMO FIRST CLASS SERVICES
Seattle's Town Car & Limousine
Slide 5
Slide 6
RELIABLE PRIVATION JET AVIATION
/ SIGNATURE & CLAY LACY
Hourly Charter- Suv, Limo, Town Car, Shuttle
Booking Flexibility
VIP MEET & GREET SERVICE
24 HR Service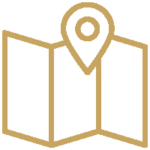 WA & BC wide coverage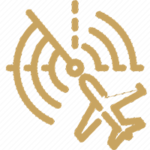 Flight Monitoring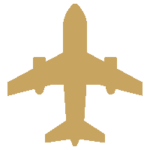 Airport Transfers
Quality Cars
Always On Time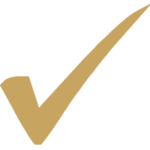 Always Available
FREE WI-FI
Airport Trips
Seattle Arport Limo Service is Wasington's number one best choice for Seattle Airport Transportation Services. Whether you're traveling to Seatac, Boeing Field Airport, or any one of Seattle WA.guarantees your on time arrival! Let one of our smart Luxury Black Cars pick you up right from your home, office, or hotel and experience a relaxing top notch service to your destination that will get your trip off to an excellent start. Take the stress out of traveling! Sit back, relax and become one of the many passengers that choose Seattle Airport Limo Service as their Airport Transportation provider. Try us once and you'll be hooked! There are many Seattle limo & Town car transportation services available.
However, you, like most other people, are probably sick of unreliable, dangerous and expensive transportation services to and from Seattle Airport. Whenever you travel you need a dependable and pocket-friendly Seattle airport limousine service or Seattle airport town car service. There are lots of Seattle airport transportation companies out there. The following are some nightmare scenarios some of our existing clients have encountered with other car service companies.
With Seattle airport Limo Transportation, you can plan your next trip confidently knowing that your airport shuttle will go smoothly and safely.
We are the best sedan, limo, and SUV transportation service in Seattle WA. Our rates are affordable, and you never have to worry about unexpected and unfair costs for your Sea-Tac airport car service. We also offer a Frequent Rider Program for all of our clients. If you are a frequent traveller, this will make your travels that much easier as you never have to enter your details again, and you can easily reserve your next car service to SEA quickly and effortlessly.This service is either a sedan,stretch, or SUV based upon availability. The shared Seattle limousine service is priced at a reduced rate in exchange for allowing us to pick up additional passengers. An added benefit is that you are guaranteed the shared rate even if we do not pick up other passengers.
All departure pickups (your home, office or hotel to Seatac airport) have a fifteen-minute window for pickup times. This window allows for the additional pickups associated with the shared service. We ask that you be ready at the beginning of the window so as to not interfere with the travel plans of the other passengers. For arrivals (airport to your home office or hotel), the shared ride passenger must be willing to wait slightly longer in the terminals as we may pick up other passengers. Please understand we only offer shared rates to and from Seattle airport, and that if certain additional services are requested/required (such as trips with extra stops, pets, excessive luggage, two or more golf bags, skis, and/or bicycles) you will need to upgrade to the private limousine service.
Our drivers are licensed, friendly and reliable, making your Seattle airport limo service comfortable and safe. Call now to schedule your next ride!
Are you ready to book your reservation now?